Despite the economic growth, Malaysia's commercial and housing property market continues to face a glut, said Second Finance Minister Datuk Seri Johari Abdul Ghani.
Johari, who attended the 20th National Housing and Property Summit 2017, said the increase in housing prices in the country has overtaken the rise in income, since 2012.
"In the first quarter of 2017 about 130,000 unsold units of high-end properties are actually above RM250,000. These high-end units are considered to be affordable only to 58 per cent of households in Malaysia," he said.
He added that the oversupply of higher-end properties are the main reason the country is seeing a significant portion of properties remaining unsold.
Compared to the first quarter in 2012, he said, only 54,000 units were unsold and from the number 19,500 higher-end properties were affected.
"As you see today, 108,000 of 130,000 high-end properties are unsold. This is an alarming situation. It is because four to five years ago, before we implemented policies, many high-end projects were taking place.
"There was no demand but for affordable homes, the demand stood at 42 per cent, and supply was only 24 per cent," he said.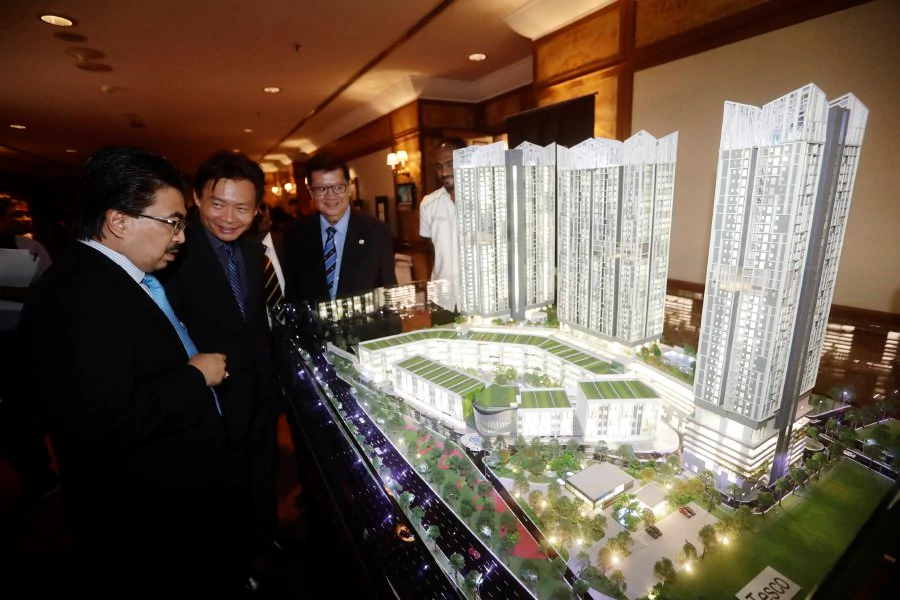 Datuk Seri Johari Abdul Ghani (left) at the the 20th National Housing and Property Summit 2017
Bank Negara had reported the overall housing loan approval rate remained high at 74.2 per cent, in the first quarter of 2017.
He said a total of RM22.3 billion of house financing to 90,137 borrowers have been approved by the banks, and about 72 per cent housing loan borrowers are first-time buyers. This is clearly a positive trend as it shows financing remains ample for eligible home buyers.
Based on Bank Negara study, the issue of affordable housing during the 2012 to 2014 period worsened due to the imbalance of supply and demand in Malaysia.
"In that period, new housing supply fell short despite the increase in demand, with an average supply of 85,000 units versus 118,000 new households. It is in contrast to the 2007 to 2009 period when new supply exceeded the demand for housing.
"The trend is acute in states like Kuala Lumpur, Penang and Johor," he said, adding that if the problem was left unattended it could create a housing bubble.
To overcome the situation, Johari said government has always found the means to adopt smarter and cost effective measures, but they have yet to see remarkable progress.
Particularly in the private sector, he said if the developers leverage on the Industrialised Building System (IBS), perhaps a greater economic scale can be achieved.
"IBS is a technology which involves higher usage of machinery equipment; this could reduce labour cost in the construction sector. With the adoption, it would make housing affordable for the masses," he said.
(Source: New Straits Times)